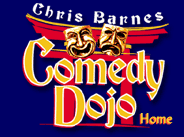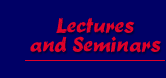 Los Angeles Magazine
July 2000
from the ABC Sitcom "Life With Bonnie", will come to your High Schools, College, Local Community or Corporate Lecture and Seminar.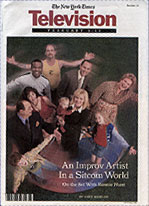 Chris will come to your locale and give a 1/2 hour to three hour or three day series of lectures about the Entertainment Industry, Acting, Writing , Directing, Improvisation and even Healing Relationships through Humor.

It is a fun filled high energy event that people will be talking about for a long time afterwards. Chris can start with a short talk about comedy, improvisation and show business and before you know it the whole room is up and participating in techniques used by John Belushi, Gilda Radner, Mike Myers and Bonnie Hunt, improvisational games and techniques you see on "Whose Line Is It Anyway" and Chris1s own techniques he teaches at The Comedy Dojo in Santa Monica, CA


Call Chris now and book this fantastic event! 310-393-6686
"Second City, Santa Monica, 1990"
L: Chris Barnes, M: Ryan Styles (Drew Carey) and R: Rich Kind (Spin City)
"Curb Your Enthusiasm", Barnes as "Burt Bondi"